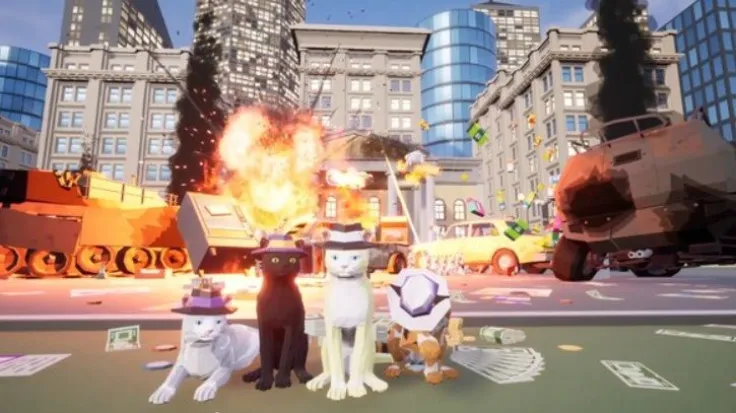 Further to our announcement in January of the sandbox kitty cat game sim, we are thrilled and excited to offer a free demo of the game releasing to the public on Thursday April 13th in English and Japanese.
Using the cat creator mode select from various body styles – short hair, long hair, slender or heavy – or be more creative and use the sliders to change features such as eyes, ears and body types. Choose from nine different fur types including stripes, spots and more and also further customise your cat using the colour selector.
When you're happy with the look of your cat – or multiple cats if you choose, save your cat (or cats) to play with in-game. Take photos of your cat to keep – from the cat creator or around the demo world. The demo includes a small version of the Kitty City world and also some feline friends. Enter the developers office – LetMeowt Games to experience that location as well.
We are purrleased to announce Heist Kitty: Cats Go a Stray, a new multiplayer open world litter tray sandbox game where your goal is simple: cause as much cat chaos as possible. Heist Kitty, think 'Goat Simulator' meets 'Stray', will launch on Steam for PC in May 2023.

The demo can be accessed via the games Steam page where keen players can download this demo and add their interest to their wish list.
If you're a cat and you're following the rules, you're doing it wrong. Wherever you travel, make sure you leave mischief in your wake. Knock glasses off tables, lay waste to grocery shops, zap humans with unfeasibly intricate weapons that can't possibly have been built without the help of opposable thumbs. And don't worry about the fallout, cats don't have a word for "consequences".
---